Support service
All our users receive technical support for the entire paid period using the Diafan.Cloud service. The basic conditions are mainly the same with the support service provided to DIAFAN.CMS users. However, the authority of the support service for Diafan users is somewhat different. This applies to paragraphs 3 and 5. For Diafan.Cloud users, the service can answer general questions about layout, related to the created site. The support service can also be asked to do something* on the site, for example, insert a Google counter.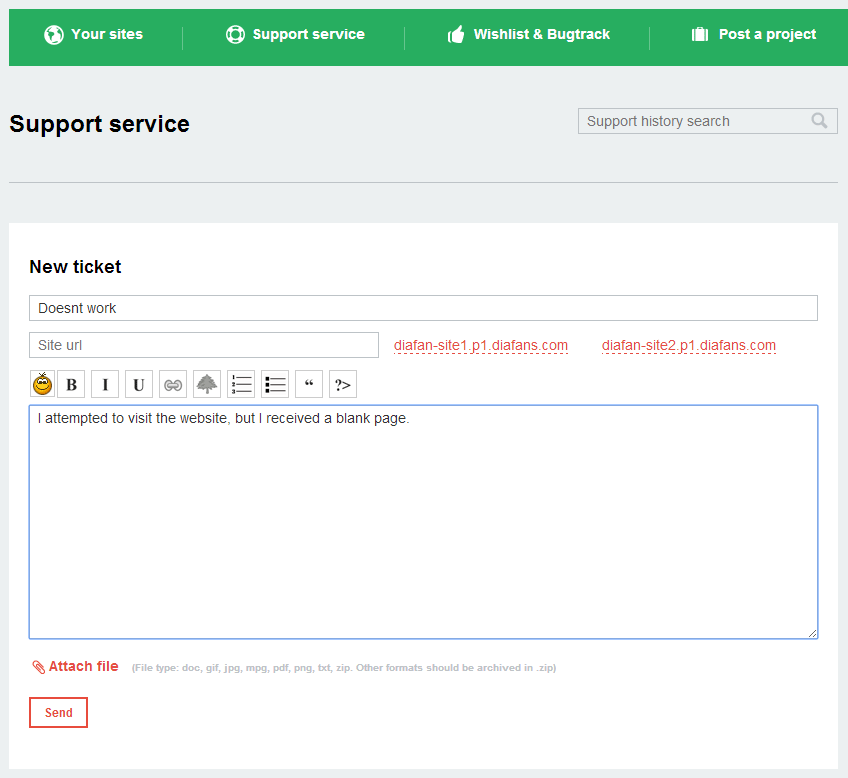 Our Support team responds to questions and inquiries within 24 hours on business days. This response could be any reply from the support service, including clarifying questions. It doesn't necessarily mean that the problem will be fully addressed within that time limit. On weekends and holidays, you may or may not receive a response.
Support is available to all users in the Personal Account.
A public forum for Diafan.Cloud issues.
*Tasks within 0.1 labor hours. Development of new and upgrade of existing modules with a workload exceeding 6 minutes should be ordered on PRO.USER at an additional fee.