How to manage a site
How to manage a site with Diafan.Cloud
In your account, there will always be a license for your website. Click «Manage site» and you will immediately get to the control panel of your site.
In the control panel, you can create new pages, add products, process orders, and much more.
Remember that the «Edit Mode» is the main method to edit your site. When you log in to the control panel, a panel will be loaded for you as an administrator. On this panel, you can press «edit mode». Then you can lead the pencil cursor to any* text on the site, it will be highlighted in red and you can then change it!
*except for some blocks that you need to edit from the administrative part, for example, images or banners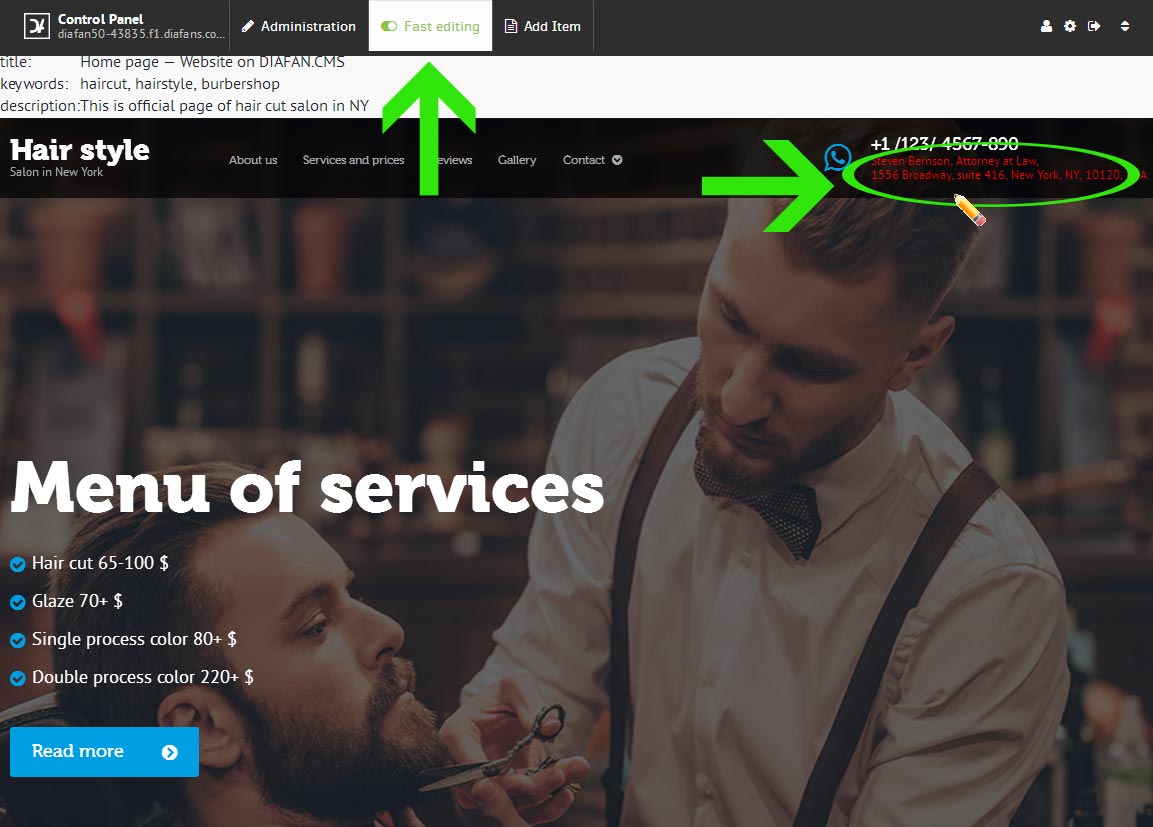 How a site is arranged on Diafan.Cloud
For sites created in Diafan, functional blocks are disconnected. Just deactivate the corresponding block to hide it on the site.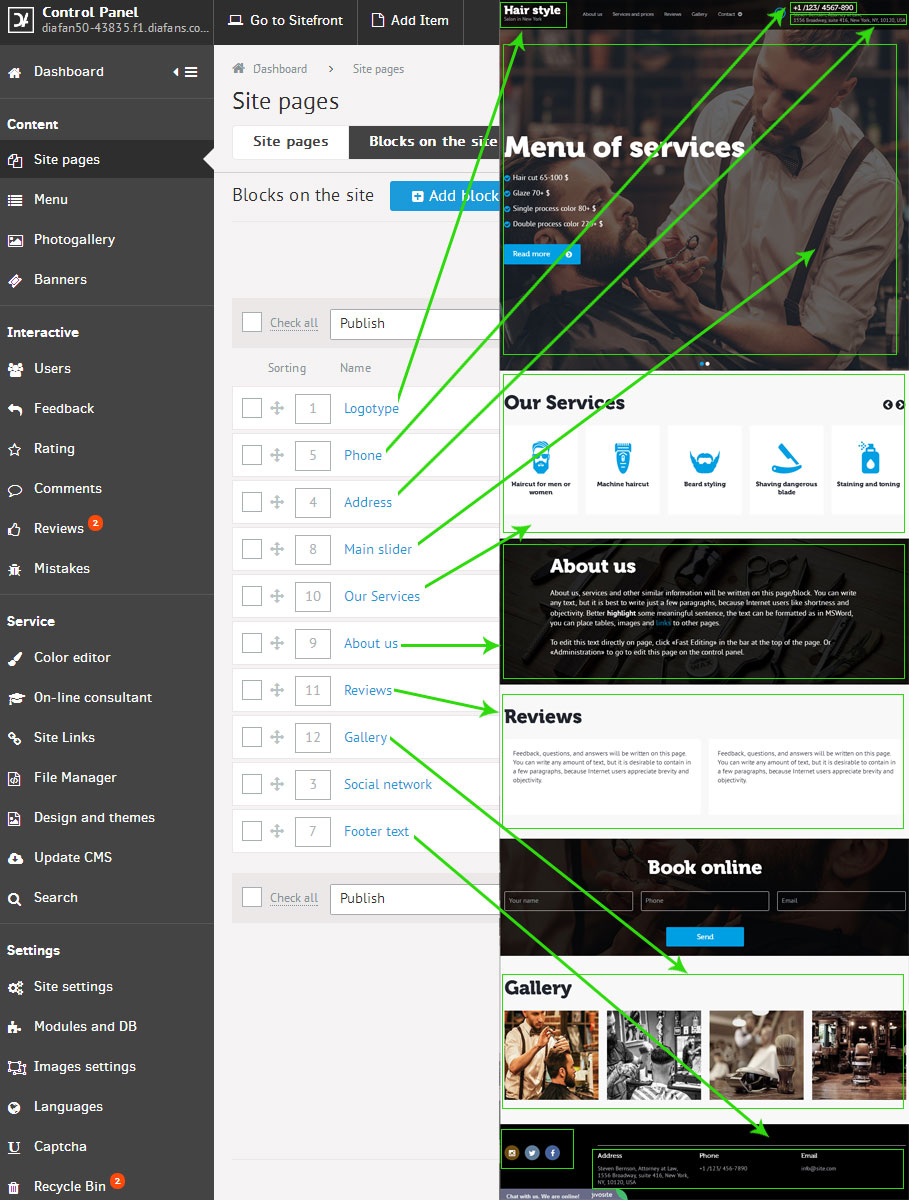 For example, by hiding the blocks «Information in the header», «Categories on the home page», and «Ask a question», you can get a different site.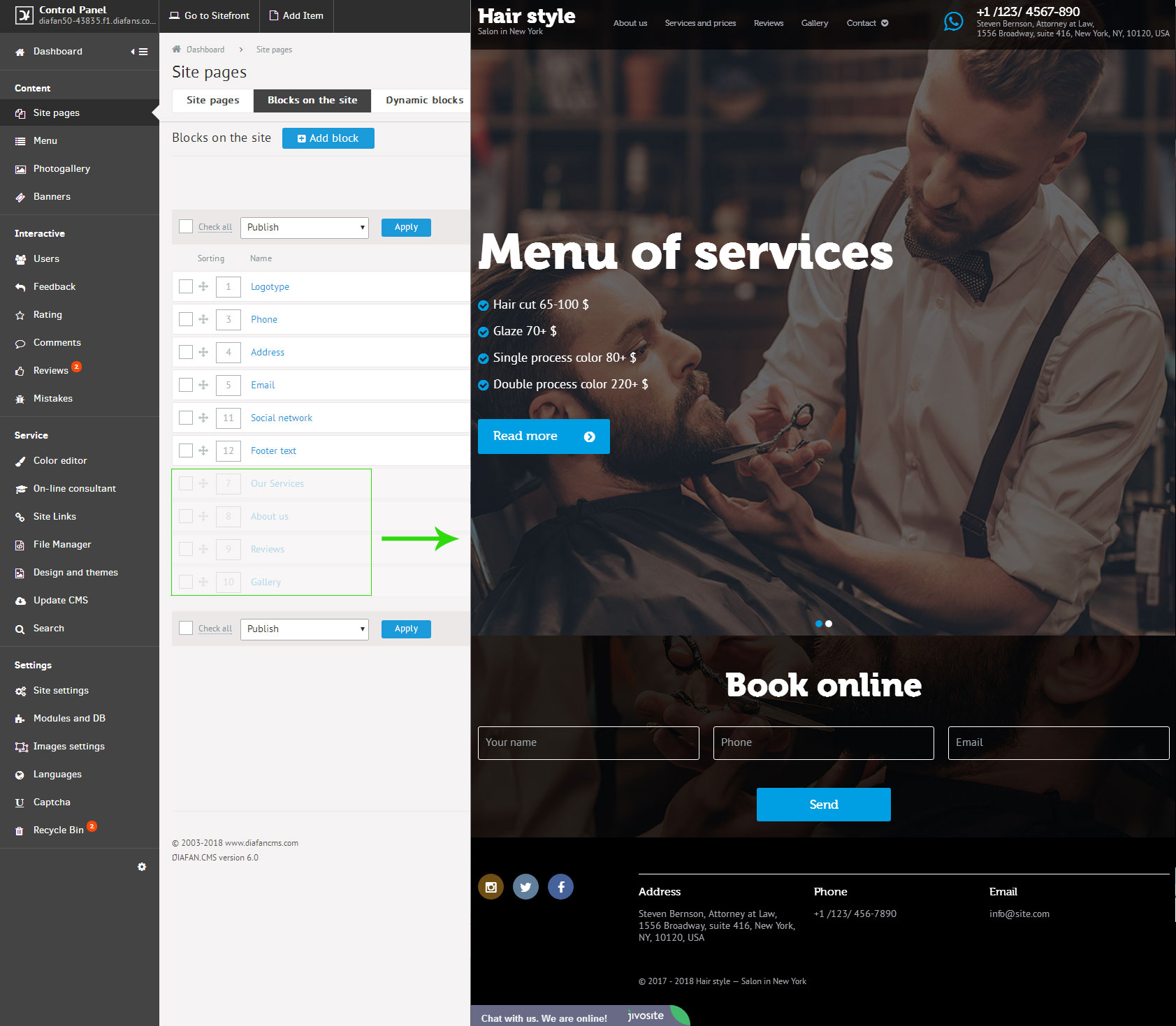 See also how to change all the colors of the site using the «color design».