How to get a website for free
All our users have a personal account from where they can manage their sites, pay for them, make inquiries from the technical support service, etc. You will find your referral links in your account settings.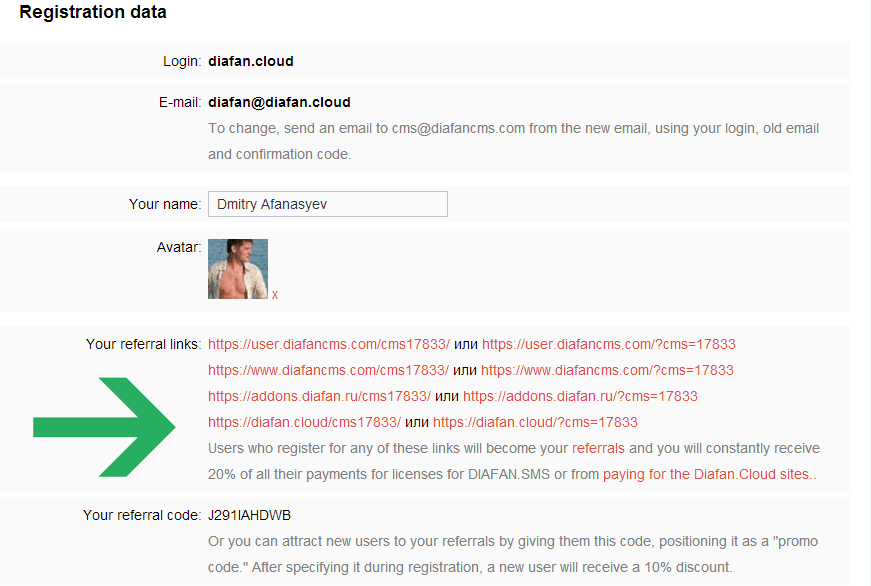 Share your referral links with friends and acquaintances and recommend our service. If they create sites and pay for them, you will receive 20% of all their payments. If you bring 5 people who pay for their sites, your will receive your site for free!